ZEE5 Web Series REJCTX 2: A review.
With Lockdown 4.0 we all are looking out for new web series to binge on. OTT platforms like ZEE5 do have plenty of content to watch, the recently REJCTX 2 went on air. I recently watched it and sharing my take here. Read on to find if you should watch it or give a miss.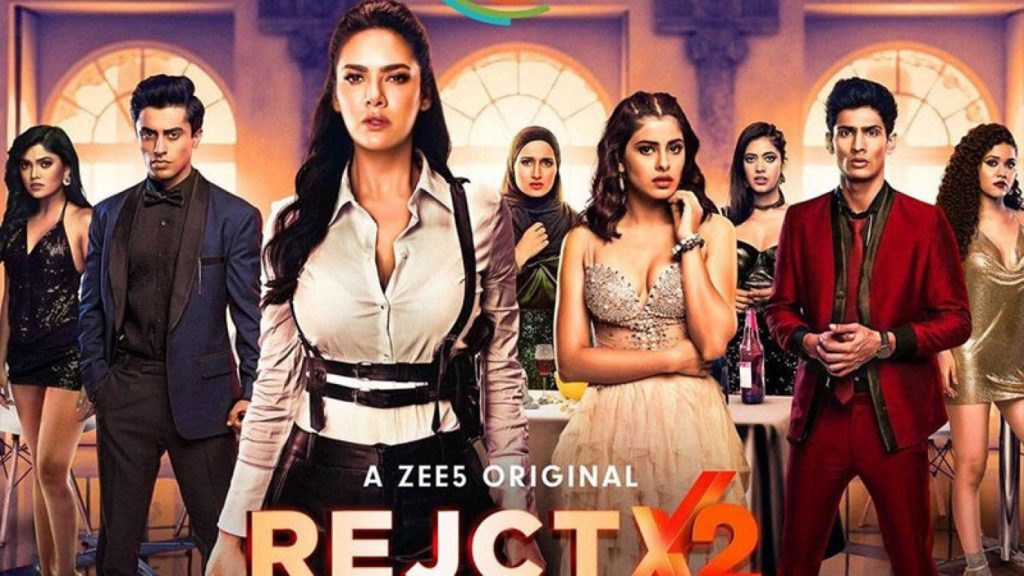 I must say I wasn't a fan of season 1. While I did like the concept of teen drama set up in an elite school, yet thought the makers could have done much better. The season tried to showcase some socially sensitive topics like bullying, gender fluidity, fat-shaming, dysfunctional family, illegitimate teacher-student relationships, etc. When season 2 came up I haven't heard many reviews and gave a shot to watch it. This season promised to be bolder, darker. It didn't disappoint entirely! There were scenes that were little over the top but it was entertaining if one does like suspense mystery in teen dramas.
The second instalment of the show REJCTX 2 starts from the cliff-hanger end of the previous one. Yes, you have to watch season 1 or you can choose to watch a quick recap. Watching the series alone would make you wonder about the chemistry and past flashbacks.
Aarav, portrayed by Ahmed Masi Wali tries to shoot his father but later gets away with a wound in the arm. Being taunted as loser Aarav returns to school for the new semester. Aarav and Kiara (played by Anisha Victor) start dating. Mystery, accusations surround Aarav and his friends. Enters hard-nosed cop Rene, played by Esha Gupta to investigate the murder that seems like suicide death of Anushka, Kurba Sait. Things get complicated when Aarav's doppelganger, Jackie gets into the picture, an older, plump version. Further, all the members of Rejctx are blackmailed by Mr. X, an anonymous person, for ulterior motives.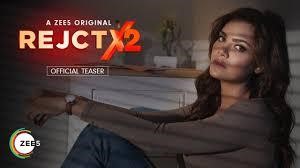 Believing that the REJCTXare spoilt rich privileged kids and Aarav is related to the said murder, officer Rene keeps finding faults in them. Meanwhile, Rene also faces indifference at her workplace for being an Indian woman, she takes the Anushka death case to prove her worth. The performance of Esha Gupta and Tanvi Shinde as Yesha adds life to the web series. Both are a fresh addition to the show and do shoulder the burden. The talent of Sumit Vyas was underutilized, an anxious principal who helps his students. His screen presence is minimal in this season.
Goldie Behl, the maker of the show did try to upgrade the story more than just a desi Riverdale with Pretty Little Liar. There were good elements of suspense hanging in air, audience pondering who is Mr X, a friendship that stands together against adversity. The plot does try to keep the audience hooked. 
With REJCTX being a music band who are about to land on a music deal, the music produced by Ankur Tewari and Ashutosh Phatak was ought to be the highlight of the season. The songs show efforts taken but sadly forgettable. I would have loved to listen to more hummable songs. 
Wavering between a gripping story improved acting, and spiral down background score, the set design is eye-catching. The make-out scenes keep popping in random situations and pull the worth of web series down. The creative choice on parallel narration is a saviour here.
Confession I bitterly missed one of the teen drama romance shows of Indian television. Coincidentally, it was also produced by Goldie Behl, an elite school of rich kids.
REJCTX 2 is can give viewers heightened feelings of suspense, excitement, surprise, anticipation, and anxiety. If you are looking for something that is an edge of the seat thriller in a teen drama, and hot romance, watch this.
Rating: 3 stars upon 5.